Beam Barrier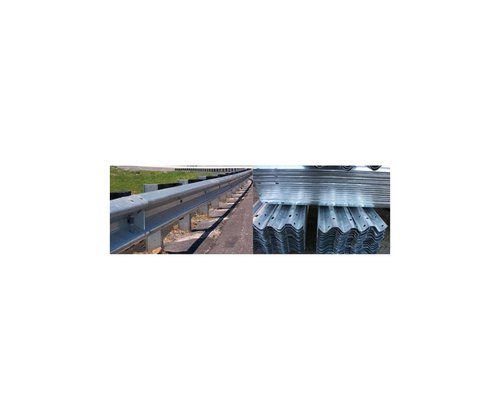 Beam Barrier
Product Specification : W-Metal Beam Crash Barriers are manufactured by the latest cold/hot roll technology as per AASTO specifications. All products are made from Fe 410 grade steel conforming to IS 5986 or IS 10748 or equivalent. Hot Dip Galvanized 550 gm/sq.m
W Beam:
Cold/Hot rolled formed section

3 mm thickCR/HR sheet or as per client requirement
Post:
Anchored to foundation of Ground & Bridges

Channel section of 75 * 150 * 75 mm of 5 mm thickness.

5 mm or as required CR/HR Sheet.

Lenght as per specifications.
Spacer:
Buffer between Post and W Beam

Channel section of 150 * 75 *5 mm
End Section:
Anglicized, Fish tail, or tubular end terminals.
Fasteners:
Hot dip or electro galavanized bolts, nuts, and washers conforming to IS 1367 of grade 4.6MS

16 mm dia Button head bolts for W beam to W Beam and W Beam to Spacer connection & 16 mm dia Hexagonal head type bolts for spacer to post connection.
Regd. Off.

4 DLF Industrial Area, Najafgarh Road,
Near Moti Nagar Metro Station, Delhi-110015
Tele/Fax: 011-47543551, 09810195509